HEAD AND BONE RECIPES
HAWAIIAN KANPACHI STOCK
With Chef Vitaly Paley
It is always very useful to have a homemade fish stock in your fridge or freezer as the homemade quality exceeds anything store bought. There are many uses for it, such as chowder, soups, cioppino and bouillabaisse. I really like to make a seafood risotto and this very clean and flavorful tasting stock made from Hawaiian Kanpachi is just perfect for cooking rice.
Fish Stock (Makes about 11 cups)
2 tablespoons of olive oil
Bones, head, collars, and trim from about a 5-pound Hawaiian Kanpachi
Kosher salt and freshly ground black pepper
Leek green tops only from two leeks, washed and sliced thick
Tops from two fennel bulbs, washed and sliced thick
I carrot, washed, peeled, and sliced into thick disks
2 cups of white wine
12 cups water
2 bay leaves
Pour olive oil into a large soup pot or a Dutch oven and place it on a burner set on high. Heat the olive oil till it shimmers, about 2 minutes. Season the fish bones, head, collars and trim generously with salt and pepper all over. Carefully add them into the hot pot and cook on all sides until slightly opaque, about 5 minutes. Add all the vegetables and stir a few of times just to incorporate. Pour in the wine and water, add bay, and bring to a boil, about 10 minutes.
Reduce the heat to medium and cook about 45 minutes, until the stock develops golden color and pronounced flavor. Skim periodically throughout cooking as fat/foam forms around the edges of the pot to keep the stock as clear as possible.
Strain the stock into a bowl and cool in an ice bath. Stir the stock occasionally with a spoon to encourage faster cooling. When cool enough to handle while keeping all the cooked trim, the head, and collars, discard all the vegetables.
Pick all the meat you can. Pay particular attention to the top of the head and below the eyes as well to the large chunks of meat all around the collars. Transfer all the picked meat to a container with lid and reserve for making Creamy Kanpachi Salad or Kanpachi Fishcakes or another recipe of your choice.
Transfer the cooled stock into several smaller containers with lids. Mark, date and refrigerate until needed. Kanpachi Stock will keep well cold for about a week. If you don't have any plans for it with in that time, freeze the stock. It will keep well frozen for couple of months.
RECIPE
Creamy Hawaiian Kanpachi Salad
Think of this recipe as a tuna salad, but lighter and with so much flavor! One of my secrets is substituting Boursin cheese and sour cream for mayonnaise which adds complexity to this dish.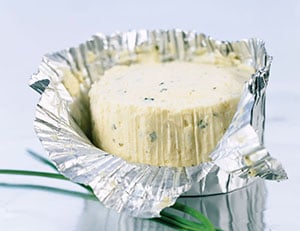 The cooked and picked meat from Hawaiian Kanpachi trim, head and the collars is just perfect for this recipe and makes use of parts that normally would go to waste. If you don't feel like dealing with cooking and picking, still give this recipe a try. Just grab a Hawaiian Kanpachi filet, about a pound of it, season it with salt and pepper and bake it in the oven till it's done. That's it. You don't even need oil as this fish is oily enough. If you want to push it higher up the flavor ladder, get adventurous and smoke it!
This unique salad is perfect to spread on deli rye or a bagel. I like to add few slices of ripe tomatoes and spicy arugula to my sandwich and serve it with kosher dill pickles and chips.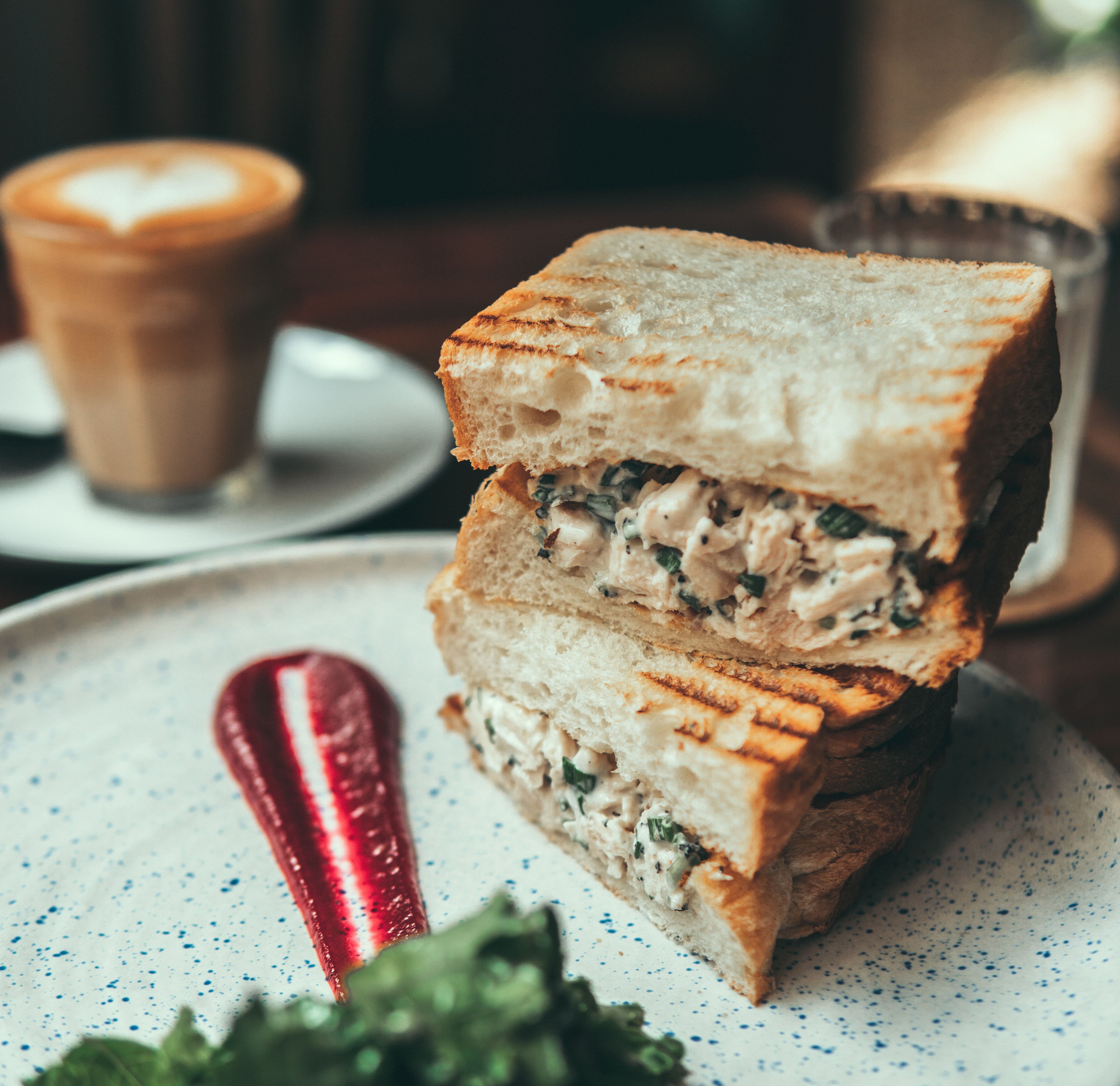 Or how about an open face Hawaiian Kanpachi melt? Just add some shredded cheddar on top and broil. I also like to serve it as a dip with chips, crackers, and few raw vegetables. So, get creative and make it your way. The possibilities are endless.
Hawaiian Kanpachi Salad (Makes about 4 cups)
1 small wheel any flavor Boursin cheese
1/3 cup sour cream
½ bunch scallion, sliced thin
½ bunch dill, picked
2 ribs celery, trimmed, washed, dried, and diced small.
Zest of half orange
Juice of half lemon
About a pound cooked and picked Hawaiian Kanpachi meat from head, collars, and trim.
Kosher salt and freshly ground black pepper.
In a large bowl assemble Boursin cheese, sour cream, sliced scallion, dill, diced celery, orange zest and lemon juice. Mix with a spoon till all is well combined. Add the picked Kanpachi, season lightly with salt and pepper and gently fold it all together to make the salad. Be sure to taste and adjust seasoning as needed to your liking. This Kanpachi salad is best when served the day it is made. It will also hold refrigerated for about a day or two but not much beyond as it will start to lose its fresh made taste.