BELLY RECIPES
Minute-cured Hawaiian Kanpachi Belly
With Chef Vitaly Paley
In this simple yet elegant dish Hawaiian Kanpachi is featured in its purest form, raw. The belly side of the filet is perfect for this preparation as its flesh contains natural oils that help create a luxurious texture. I gently brush sliced fish with a hint of lemon juice and a whisper of olive oil then top it with crème fraiche and black caviar. Scallion, dill and a few radish slices complete the picture.
Occasionally, I use thinly sliced preserved lemon if I have it for that additional taste of umami, but it's not necessary. You can find my recipe for preserved lemon recipe here.
I like to serve this dish as a starter to a special meal or as part of a festive raw bar display. Either way it never fails to impress.
Watch video tutorial here (Recipe below):
Minute-cured Hawaiian Kanpachi Belly: Serves 4
4 tablespoons crème fraiche
1-ounce American sturgeon caviar
1 tablespoon of Kanpachi Fish Stock (optional)
Juice of one lemon
4 tablespoons Extra-virgin olive oil
Course flake sea salt
8 oz Hawaiian Kanpachi Filet - skin off, preferably from the belly side of the fish
1 scallion - root trimmed, washed, dried and sliced very thin
Several strands of sliced preserved citrus (optional)
Several dill fronds for garnish
In a small bowl stir crème fraiche with caviar, Hawaiian Kanpachi stock, and juice of half a lemon. Set aside.
In another small bowl whisk the rest of lemon juice with olive oil.
Using a sharp knife slice kanpachi filet into thin slices then arrange them side by side on a plate or a platter. Brush them lightly with lemon and olive oil mix then season with few grains of salt. Carefully turn the fish slices over and repeat the process. Dividing the kanpachi slices evenly between 4 plates, lay them out overlapping slightly. Spoon the caviar crème fraiche over the sliced fish, garnish with sliced scallion, preserved lemon, dill, then finish with radish slices and enjoy.
Quick Preserved Lemon Peel
The conventional way of preserving lemons can be time consuming. I devised this quick and easy alternative.
1 lemon washed and dried.
Juice of 1/2 lemon
1/2 teaspoon kosher salt
1/2 teaspoon granulated sugar
Remove the peel from the lemon then cut into julienne strips. Blanch the peel in a small pot, adding enough cold water to cover the peel. Drain and repeat the process two more times.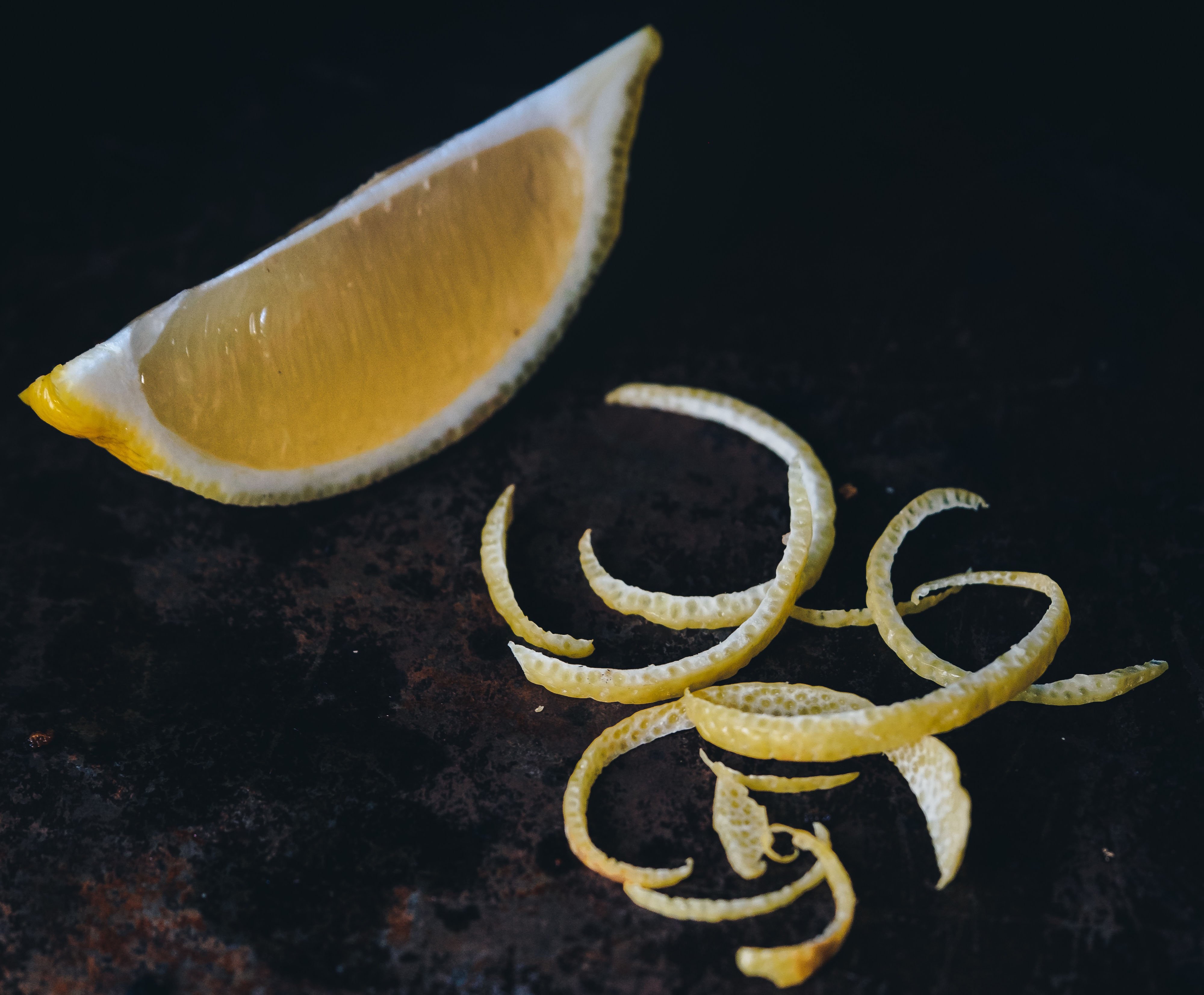 Juice the lemon and strain into a small bowl adding salt and sugar. Add the blanched peel, and let it macerate at room temperature for 1 hour allowing the flavors to marry. Store refrigerated in a tightly sealed plastic container. The lemon can be prepared up to two days in advance.